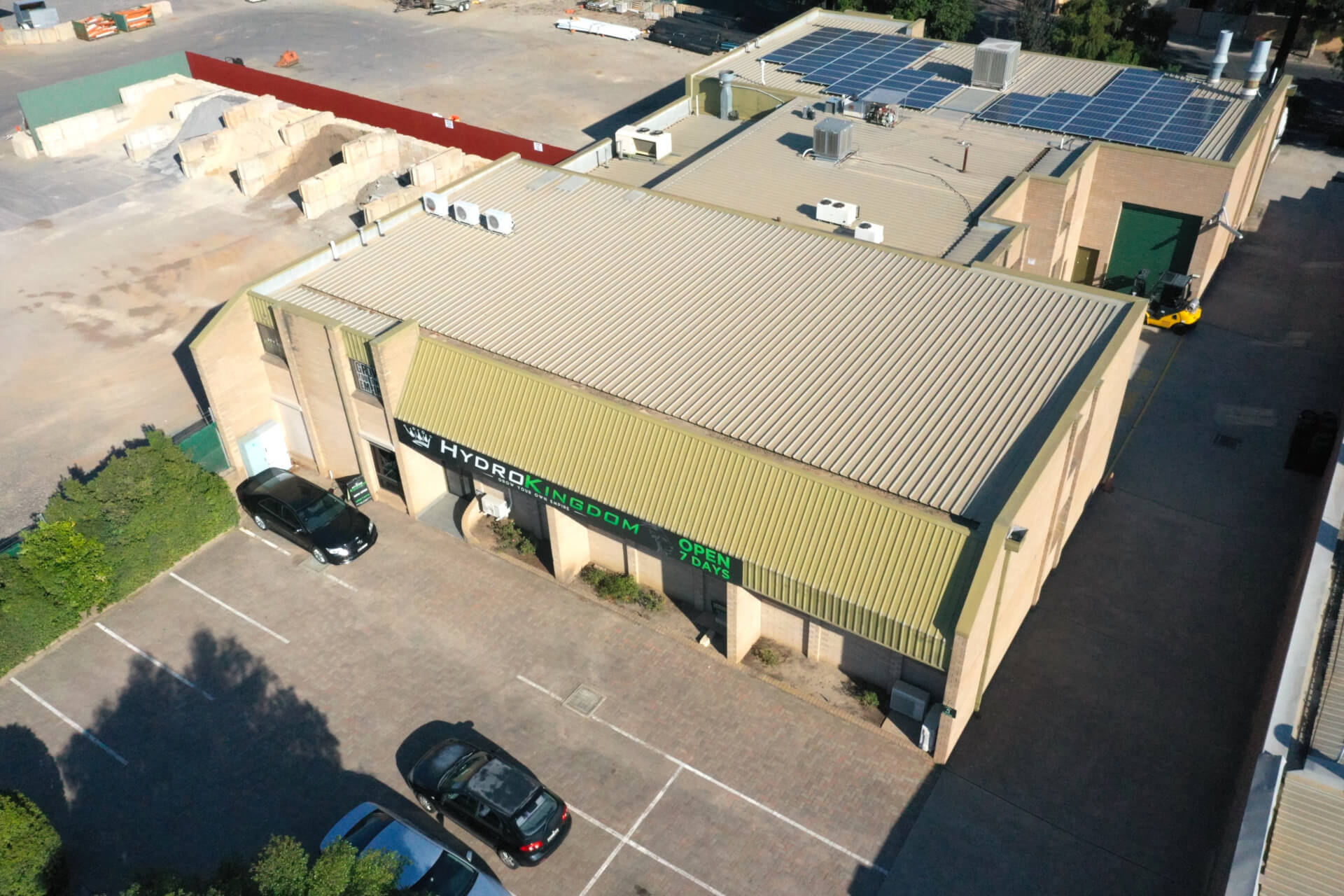 Hydro Kingdom opened in January 2019 and is located in Newton, northeast of Adelaide. Hydro Kingdom provides a discreet location and has onsite rear entrance to ensure customer comfort.
We offer one of Australia's largest and well presented stores and take pride in ensuring we uphold a high level standard. We are open 7 days a week to suit all our customer's needs!
Our team offers over 15 years of experience and knowledge in the hydroponics industry.
At Hydro Kingdom we build lifelong relationships. We have created a culture that ensures that every customer leaves our store satisfied with our top level service and advice.
With a large range of products including the latest LED Lighting, Fans, Nutrients, Grow Tents and all the top brands Hi-Par, Lumatek, Pro Grow, Blue Lab, Canna, CYCO, Medtek, House & Garden, Floramax and much much more!!
Hydro Kingdom strives to be the best in Australia. Now expanding online, we believe we can pass this culture onto the whole country. Don't be afraid to be different, become part of the team at Hydro Kingdom.
Grow your own empire!